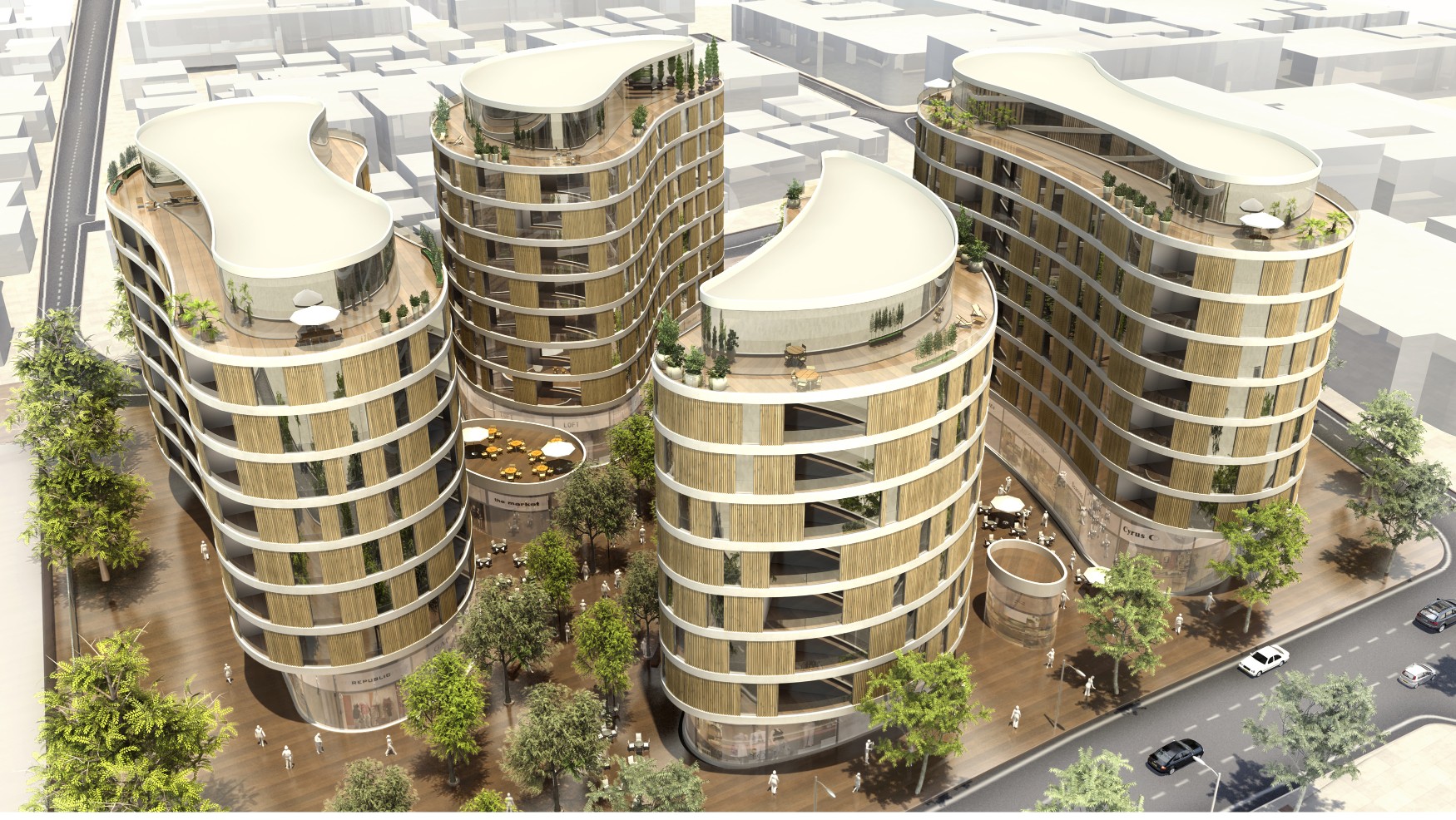 Designed by the notable architect Ilan Pivko, the 4Florentin Project is an urban masterpiece perfectly combining residence, business and entertainment in a top of the art complex that is leading the new 'young vibe' of the Florentin neighborhood renaissance.
The area of the complex stretches to 2,500 sqm and holds four main buildings interconnected by a highly decorated wooden-floored common space, facilitated with elite brand shops, restaurants, a gym, a spa and more.
The 262 apartments vary in size between 2-5 rooms and are designed to match the highest modern standards, each include a rich specification inventory and private slots in the underground parking facility.
​